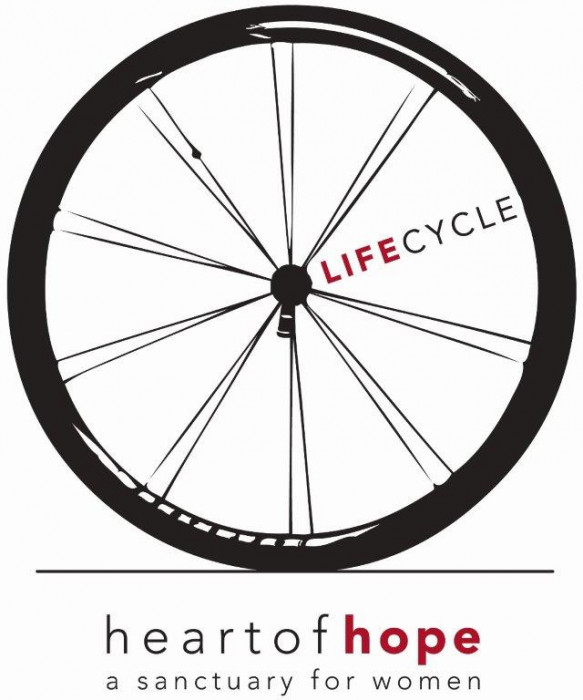 LifeCycle Bike Benefit Tour 2021 - Hybrid Style
LifeCycle Bike Benefit Tour 2021 is Hybrid!
The Cycle of Life Continues!
This year we are offering a Hybrid Event! That just means for those of you who have asked us to keep a virtual event...we are! AND, everyone who wants to come back to Heart of Hope and ride our great routes, we are doing that, too! Come on, somebody!
Whether you are riding your own beat (virtually) or with us (in-person), we still want you to register for the following.
14, 26, 48, 62 mile rides begin at 7:30am
5 mile ride begins at 9:00am
BENEFITS OF REGISTERING/FUNDRAISING
Registrants (3-12) are guaranteed a LifeCycle medallian and t-shirt. (Our t-shirt is the softest and coolest you will get this year!)
Virtual Registrants - if you refer 3 of your friends OUTSIDE the ArkLaTEx area to ride LifeCycle, you get a free registration NEXT YEAR! (I am getting my uncle who lives in Los Alamos to ride!)
If you raise $150.00 through your pledgereg.com page you will receive a 2021 Event Jersey
If you raise $300 through your pledgereg.com page you will receive a 2021 Kit (Jersey/Shorts or Bibs)
And, more importantly, your Registration helps provide hope and a future for young teens experiencing an unplanned pregnancy. Heart of Hope is a home for these young women and their babies providing an opportunity for them to focus on being the best mom they can be.
PACKET PICK UP AND MORE
IMPORTANT TO KNOW:
Friday, June 4th 5pm-8pm Packet pick-up at Pizza Rev, Shreveport https://pizzarev.com/
Saturday, June 5th 6:30am - Same day registration on site at Heart of Hope
Saturday, June 5th 7:30am - Start time for 14, 26, 48, 62 mile rides
Saturday, June 5th 9:00am - Start time for 5 mile ride
Saturday, June 5th 11am-1pm After the Ride Party at Heart of Hope!
We are mailing SWAG to all of our out of town cyclists! If you ordered a jersey by April 16th, we will have it a packet pick up or will mail it to you. If you ordered a jersey after April 16th or have fundraised and earned a jersey/kit, we are placing our Post-ride order June 11th. So for those who would still like a jersey, please order by June 11 NOON.
ALL cyclists - post on https://www.facebook.com/HOHlifecycle.org/ that you are on your bike. Take pics! Share!
If you would like to contact us, please email jodib@heartofhopeministry.com or text Jodi at 318-773-7568
LifeCycle Kit Design COMING SOON!
Be a Fundraiser!
This year we made it EXTRA EASY to get your family and friends involved!
If you believe in our charity, you can get your family and friends involved to help us provide a safe refuge for young women facing the challenge of an unplanned pregnancy, needing emotional, physical and educational support. Simple click here https://www.pledgereg.com/lifecycle2021 and sign up!
DID YOU KNOW if you raise $150 or more, you will get a 2021 custom designed LifeCycle Jersey, and if you raise $300 you get a kit (jersey/shorts or bibs).