Staff
Jodi Burns
Executive Director
Since 2010, Jodi Burns has served as the Executive Director of Heart of Hope. Jodi has presented to over 200 churches and organizations since becoming the Executive Director. Jodi serves on the National Christian Housing Conference Board and has led workshops and been the Keynote Speaker at Pro-life organizations and events. Since Jodi has experienced unplanned pregnancy in her own family, she recognizes the blessed opportunity that God has given her to share the healing power of God's love and faithfulness with the young ladies who choose Heart of Hope as their home away from home. Jodi and her husband of 27 years, David, reside in Shreveport, Louisiana and their daughter and son-in-love have given them three grandchildren.
Cynthia Miller
Life/Parenting Coach
Cynthia Miller has a Master's Degree in Psychology and Biblical Counseling and works with residents as a Life/Parenting Coach at Heart of Hope. As a survivor of sex trafficking at the age of 7 and an unplanned pregnancy at 14, Cynthia has a special place in her heart for the young women she gets to serve at Heart of Hope. She is passionate about being a conduit for Jesus to love, bind up the broken hearted and to set the captives free. She and her husband served as house parents for a maternity home in Arkansas from 2001-2007, which she describes as being the best years of her walk with Christ thus far. Cynthia and Don have been married for 30 years, has 3 grown children and 14 grandchildren. She is young, young, young at heart.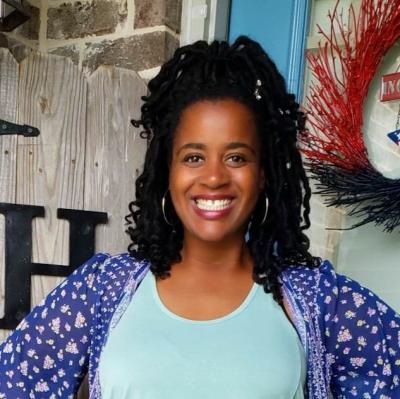 Misty Metcalf
Misty Metcalf joined the Heart of Hope team Fall 2021 and serves as the house assistant. After completing Harvest School, a missionary training program through Iris Global, Misty knew that her call to become a missionary was ever pressing. Misty's heart is to know God, become like Him, and make Him known, which is why she has joined our team. Misty has served as a missionary at the Women's Shelter sponsored by the Kehilat Hacarmel in Isfiya, Israel. This was one the most awe-inspiring experiences of her life. Additionally, she was a missionary/lead teacher at Rock House Kids in Rockford, Illinois. Having a case management background for refugees and children, Misty hopes to join in our team's effort to advocate for the emotional, physical, and spiritual needs of our young ladies.
Tom Eskew
Contract for Maintenance
In 2007 when my grandson was born through an unplanned pregnancy my wife and I became convicted; other women like my daughter would need the same support during their unplanned pregnancies. Christina and I saw the need for someone to come alongside these vulnerable young women to give emotional, spiritual, and most importantly physical support. In 2011, we began devoting our Christian walk to serve single women and their children through housing ministry. Christina and I had the honor to serve as houseparents with Heart of Hope from 2015-2017. In 2017, I began to serve the ministry by overseeing property maintenance. Heart of Hope is a gorgeous home away from home; and it is my goal that the love God has for the young women we care for is expressed though the beauty and care of Heart of Hope Property.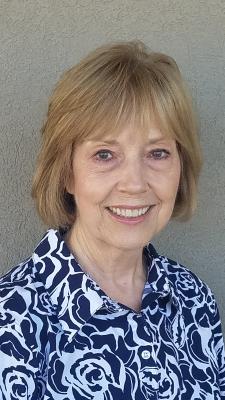 Barbara Foulk
Certified Educator
After graduating Northwestern State College in 1969, I married and moved to Shreveport to start married life and a teaching career. During these early years, I had two children, boy and girl, and I managed to earn a Master's Degree in counseling. Several years prior to retirement, I started praying. Didn't know what, didn't know where…just knew He had a retirement plan for me! I prayed daily going and coming from work, believed in him and waited on His perfect timing. "God call on You to hear me, I know You will answer me in your time; hear my prayer, O God." He did, of course! Better yet, He didn't want me to miss His answer! It was displayed on a billboard on Walker Road near Mackey Lane – HEART OF HOPE – HELP FOR YOUNG LADIES DURING UNPLANNED PREGNANCIES. When the first girls arrived in December 2010, I was in and remain in the classroom today. What may not have been important prior to pregnancy and arriving at HofH often changes. School becomes very important to each and a main concern is not going to the next grade. This is God's plan for keeping me busy during retirement. All my girls are so special to me. They are not just any young lady; they are a part of me and will always be a part of me.
Debbie McElveen
Social Worker / Community Liaison
Debbie has been with Heart of Hope since February 2018. In 1996 Debbie graduated from Mississippi College with a Bachelor of Science in Nursing. She has always known God had called her to nursing but she felt she needed more knowledge and skills to enhance the nursing. In 2002 she graduated on a Friday night from Southwestern Baptist Theological Seminary with a Masters of Church and Community Ministry. On Saturday morning she graduated from Baylor University with a Master of Social Work. In 2002, she and a friend established Potter's Vessel Ministries, a non-profit ministry in Waco, TX, which launched her love for the community and it's various underserved population groups. One of those underserved population is the young, unplanned pregnant girls who have nowhere to go nor have anyone who will provide support. Debbie was excited to discover Heart of Hope and the holistic approach they provide these young, pregnant girls. Debbie wanted to be able to use her medical knowledge to understand the physical aspect of the pregnancy and then be able to provide for the spiritual and emotional needs, as well as with her love for the churches and communities, and find the resources that are needed.
Ashley Darlington
When my husband's job relocated from the Midwest in the midst of the COVID lockdown, I didn't know exactly what the Lord had planned for me. But He had a good plan! I learned about Heart of Hope and loved the vision of being a sanctuary to young women in a vulnerable time of their lives. I wanted to become a part of the work God was doing at Heart of Hope and started volunteering. As of March 2021, I have had the privilege to be able to be house assistant at Heart of Hope full time. It has been a joy to walk alongside the young women during their transition into motherhood and celebrate their precious little ones. I am so grateful that the Lord walks beside me, loves me unconditionally, and equips me to do the same with the young women here at Heart of Hope! "For the love of Christ controls and compels us…" 2 Corinthians 5:14a
Barbara Kenningtron
Educator
Barbara Kennington joined the Heart of Hope team Summer 2019 and serves as one of our educators. Barbara volunteered at Heart of Hope with her church family one day, and the rest is history. As an educator, Barbara's desire is to be used by God in a classroom to assist students in developing the passion and skills for becoming lifelong learners, and to provide them with the highest quality learning experience. Barbara's vision as a Christian leader is coupled with her love for Jesus and her love for learning. Barbara is married to Barney of 47 years, and is a devoted Mimi to 5 grandchildren. She loves to sew and monogram for her grandbabies and loves to organize parties for special occasions.
Board of Directors
Sherry Christy
James Cook
Thomas Myles
Carolyn Hammond
Shannon Leone
Marsha Spell
Mike Asher