Staff
Tony and Leah Gideon
Tony and Leah Gideon met as missionaries on the fields of Africa. They bring decades of ministry leadership to their houseparent role at Heart of Hope. Tony is a seasoned Pastor, Leader, Manager, Teacher, Missionary, offering over 25 years' experience in pastoral care, spiritual leadership, and management among various age groups within churches, schools, ministries, hospitals, and overseas missions. Leah's dedication to her relationship with Jesus is reflected in all areas of her lifestyle with genuine care and concern for people. She has served women and newborns as a Registered Nurse in the UK. She is a Leader, Teacher, Overseas Missionary, also offering over 20 years' experience in pastoral care, spiritual leadership, and management in cross-cultural missions.
Tony and Leah's mission and vision for the Home at Heart of Hope shares their heart best:
Our mission
While at Heart of Hope it is our goal that each girl in our care be directly influenced and effected by the Word of God and the manifest presence of God. We will continually choose to be agents of change, bearers of peace, sources of security, voices of blessing, and presenters of joy. We will demonstrate love and make room for a move of God in the lives of the girls; and the generations they carry, as we shepherd them, and other staff, as we work alongside them.
Our home vision
Our home is a place where all feel loved, seen, and know. We will honor Jesus in all we do and allow His presence to fill our rooms and our hearts. While the world may bring hurt, pain, and confusion, we believe that in our home all will experience love, peace, and hope. God is good and life should be enjoyed, therefore we will laugh a lot and have fun! This house will be a place of safety and security, where family is cherished, and everyone has a place to belong.
Jodi Burns
Executive Director
Since 2010, Jodi Burns has served as the Executive Director of Heart of Hope. Jodi has presented to over 200 churches and organizations since becoming the Executive Director. Jodi serves on the National Christian Housing Conference Board and has led workshops and been the Keynote Speaker at Pro-life organizations and events. Since Jodi has experienced unplanned pregnancy in her own family, she recognizes the blessed opportunity that God has given her to share the healing power of God's love and faithfulness with the young ladies who choose Heart of Hope as their home away from home. Jodi and her husband of 27 years, David, reside in Shreveport, Louisiana and their daughter and son-in-love have given them three grandchildren.
Cynthia Miller
Life/Parenting Coach
Cynthia Miller has a Master's Degree in Psychology and Biblical Counseling and works with residents as a Life/Parenting Coach at Heart of Hope. As a survivor of sex trafficking at the age of 7 and an unplanned pregnancy at 14, Cynthia has a special place in her heart for the young women she gets to serve at Heart of Hope. She is passionate about being a conduit for Jesus to love, bind up the broken hearted and to set the captives free. She and her husband served as house parents for a maternity home in Arkansas from 2001-2007, which she describes as being the best years of her walk with Christ thus far. Cynthia and Don have been married for 30 years, has 3 grown children and 14 grandchildren. She is young, young, young at heart.
Tom Eskew
Contract for Maintenance
In 2007 when my grandson was born through an unplanned pregnancy my wife and I became convicted; other women like my daughter would need the same support during their unplanned pregnancies. Christina and I saw the need for someone to come alongside these vulnerable young women to give emotional, spiritual, and most importantly physical support. In 2011, we began devoting our Christian walk to serve single women and their children through housing ministry. Christina and I had the honor to serve as houseparents with Heart of Hope from 2015-2017. In 2017, I began to serve the ministry by overseeing property maintenance. Heart of Hope is a gorgeous home away from home; and it is my goal that the love God has for the young women we care for is expressed though the beauty and care of Heart of Hope Property.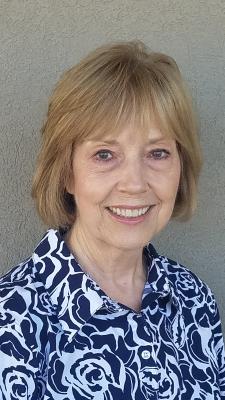 Barbara Foulk
Certified Educator
After graduating Northwestern State College in 1969, I married and moved to Shreveport to start married life and a teaching career. During these early years, I had two children, boy and girl, and I managed to earn a Master's Degree in counseling. Several years prior to retirement, I started praying. Didn't know what, didn't know where…just knew He had a retirement plan for me! I prayed daily going and coming from work, believed in him and waited on His perfect timing. "God call on You to hear me, I know You will answer me in your time; hear my prayer, O God." He did, of course! Better yet, He didn't want me to miss His answer! It was displayed on a billboard on Walker Road near Mackey Lane – HEART OF HOPE – HELP FOR YOUNG LADIES DURING UNPLANNED PREGNANCIES. When the first girls arrived in December 2010, I was in and remain in the classroom today. What may not have been important prior to pregnancy and arriving at HofH often changes. School becomes very important to each and a main concern is not going to the next grade. This is God's plan for keeping me busy during retirement. All my girls are so special to me. They are not just any young lady; they are a part of me and will always be a part of me.
Board of Directors
Sherry Christy
Kevin Broussard
Frank Kelly
Carolyn Hammond
Shannon Leone
Marsha Spell
Mike Asher