Our Mission
To meet the physical, emotional and spiritual needs of young ladies facing an unplanned pregnancy by walking beside them as they decide whether to parent or to place for adoption.
To help them set career goals by instituting a plan of action.
To commit to aftercare for those who are not ready or able to return to their former life.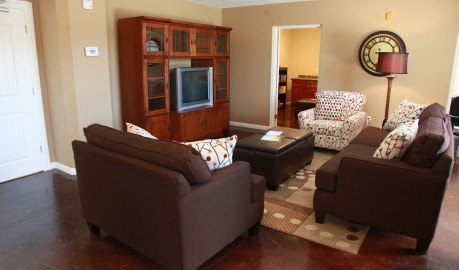 Heart of Hope – A Sanctuary for Women is located just outside Shreveport, Louisiana in the peaceful rural area of Grawood Community in the town of Keithville. In 2007, fundraising began, and in just two years renovations were completed turning a building that was a Christian school for over 30 years into a beautiful 8,200 square foot home.
We are a home away from home for young ladies between 11 – 23 years of age who are experiencing an unplanned pregnancy. Our mission is to provide a safe haven where residents can center all their efforts on the decisions that are before them; being a single-parent or choosing adoption. Focusing on their physical, emotional, educational and spiritual need, we purposefully surrounded them with bright and cheerful décor.
Together, with our faithful volunteers and donors, we bathe everything we do in prayer. We are wholly dependent on God's tangible presence in the home, creating an atmosphere of hope and peace for our residents.
We invite you to browse through our website. If you have any questions or would like to talk to one of our staff members regarding any aspect of our ministry, please contact us and we will be happy to talk with you!
Job Listings
Please see the following Job Opportunities effective immediately (last updated June 2018). Also be sure to check out our
volunteer opportunities.