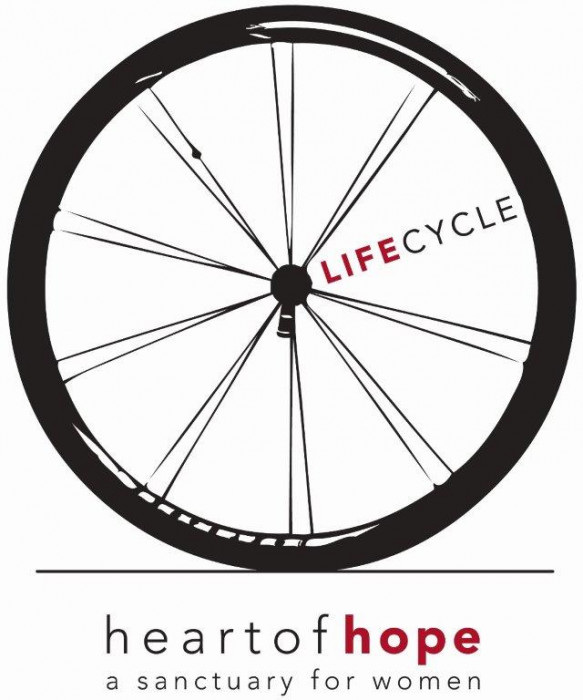 LifeCycle Bike Benefit Tour 2020
LifeCycle 2020 has gone Virtual!
The cycle of life has not ended in this global pandemic! The mission that we provide for young women who are experiencing one the most challenging times of their life – being a young teen mom – is still relevant in this time and WE ARE SERVING AND STILL ACCEPTING residents when other transitional living organizations are closed. YOU are the life-changing help in her life!
We want to give you a time to connect with your cycle community, nationwide!
So, now all you need to do is register for the mileage you want to commit to on June 6th. We want to start all your rides in your own time zone. See below:
14, 26, 48, 62 mile rides begin at 7:30am
5 mile ride begins at 9:00am
BENEFITS OF REGISTERING/FUNDRAISING
You get a t-shirt (ours is the softest and coolest you will get this year!)
Youth (3-12) get a LifeCycle Medallion and t-shirt!
If you refer 5 of your friends OUTSIDE the ArkLaTEx area to ride LifeCycle, you get a free registration NEXT YEAR! (I am getting my uncle who lives in Los Alamos to ride!)
The cyclist who invites a friend the longest distance away from Shreveport, La, you and your friend will get a 2019 SWAG bag – Drawstring Backpack, Camelbak (21oz podium chill), Cooling Towel, and 2020 Event T-shirt.
If you raise $150.00 through your pledgereg.com page you will receive a 2020 Event Jersey
If you raise $300 through your pledgereg.com page you will receive a 2020 Kit (Jersey/Shorts or Bibs)
And, more importantly, your Registration helps provide hope and a future for young teens experiencing an unplanned pregnancy. Heart of Hope is a home for these young women and their babies providing an opportunity for them to focus on being the best mom they can be.
PACKET PICK UP AND MORE
Friday, June 5th 5pm-8pm at BeauxJax Craft House - Bossier City, East Bank https://www.beauxjax.com/
Saturday, June 6th 7:30am - Begin your ride - let us know on https://www.facebook.com/HOHlifecycle.org/ that you are on your bike. Take pics! Share!
Saturday, June 7th 11am-2pm Locals - come pick up your Catfish Lunch at https://johnnyscatfish.com/ on Bert Kouns.
We are mailing SWAG to all of our out of town cyclists or for those who do not come to packet pick-up! If you ordered a jersey by April 16th, we will have it a packet pick up or will mail it to you. If you ordered a jersey after April 16th or have fundraised and earned a jersey/kit, we are placing our Post-ride order June 11th. So for those who would still like a jersey, please order by June 11 NOON.
With ALL of our hearts, thank you for cycling for Life!
If you would like to contact us, please email jodib@heartofhopeministry.com or text Jodi at 318-773-7568
*********************************************************************************************
Considering being a Sponsor?! Click Here for options and benefits! THANK YOU!!

Be a Fundraiser!
This year we made it EXTRA EASY to get your family and friends involved!
If you believe in our charity, you can get your family and friends involved to help us provide a safe refuge for young women facing the challenge of an unplanned pregnancy, needing emotional, physical and educational support. Simple click here https://www.pledgereg.com/lifecycle2020 and sign up!
DID YOU KNOW if you raise $150 or more, you will get a 2020 custom designed LifeCycle Jersey, and if you raise $300 you get a kit (jersey/shorts or bibs).