Staff
Jodi Burns
Executive Director
Jodi serves as the Executive Director of Heart of Hope since March of 2010. Jodi has presented to over 200 churches and organizations since becoming the Executive Director. Jodi serves on the National Christian Housing Conference Board and has led workshops and been the Keynote Speaker at Pro-life organizations and events. Since Jodi has experienced unplanned pregnancy in her own family, she recognizes the blessed opportunity that God has given her to share the healing power of God's love and faithfulness with the young ladies who choose Heart of Hope as their home away from home. Jodi and her husband of 25 years, David, reside in Shreveport, Louisiana and their daughter and son-in-love have given them two grandchildren.
Beth and Oliver Page
Houseparents
Oliver and Beth have been married since March of 2002. They have a little boy named Tyler who was born in January of 2010. Oliver grew up in Phoenix, Arizona and Beth grew up in Mississippi. At the end of Oliver's tour of duty in the Coast Guard he moved to Mississippi where he met Beth and they married. For over a decade Oliver and Beth have worked side by side ministering to young people. Oliver is currently enrolled at the New Orleans Baptist Theological Seminary majoring in Christian Ministries. Beth was a teacher assistant for many years and now homeschools Tyler. As of July of 2017 God called the Page family to Heart of Hope where they work together as house parents. They look forward to what God has planned during their ministry at Heart of Hope.
Sara Smith
Social Worker, LMSW
Sara has been the social worker at Heart of Hope since December 2014. She has a bachelor's degree in psychology, a master's degree in social worker, and is Licensed Master Social Worker. As a teenager, Sara experienced two unplanned pregnancies. It is because of these experiences, she now devotes her mind and heart to counseling and guiding Heart of Hope residents through their personal journeys of unplanned pregnancy. Sara is married with two children, a follower of Jesus Christ, and looking forward to what the future holds for her and Heart of Hope! Romans 8:28, "And we know that in all things work together for good to them that love God, to them who are called according to His purpose."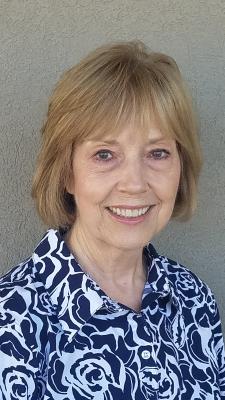 Barbara Foulk
Certified Educator
After graduating Northwestern State College in 1969, I married and moved to Shreveport to start married life and a teaching career. During these early years, I had two children, boy and girl, and I managed to earn a Master's Degree in counseling. Several years prior to retirement, I started praying. Didn't know what, didn't know where…just knew He had a retirement plan for me! I prayed daily going and coming from work, believed in him and waited on His perfect timing. "God call on You to hear me, I know You will answer me in your time; hear my prayer, O God." He did, of course! Better yet, He didn't want me to miss His answer! It was displayed on a billboard on Walker Road near Mackey Lane – HEART OF HOPE – HELP FOR YOUNG LADIES DURING UNPLANNED PREGNANCIES. When the first girls arrived in December 2010, I was in and remain in the classroom today. What may not have been important prior to pregnancy and arriving at HofH often changes. School becomes very important to each and a main concern is not going to the next grade. This is God's plan for keeping me busy during retirement. All my girls are so special to me. They are not just any young lady; they are a part of me and will always be a part of me.
Monica Lawrence
Educator and Communications
Monica grew up in Mobile, Alabama and attended the University of Alabama. She has a master's degree in secondary education and has taught English/Language Arts to 6-12th grade students. She has been married to Todd for 21 years and has two children, Robert and Ellie. Monica is involved at First United Methodist Church serving on the Local Missions Team and teaching the 3rd grade Bible class. She is active in the community and in the PTA at her children's schools. Monica joined the staff at Heart of Hope in January 2017 combining her experience as a grant writer and educator. "Heart of Hope puts God's Word into action," and "I am grateful to be a part of this work."
Angela Lacey
Secretary / Bookkeeper
Angela serves as the Bookkeeper/Secretary at Heart of Hope. Serving at Heart of Hope has given her the opportunity to do what she enjoys which is working in finances while being able to provide spiritual support to the young ladies in the Home. Serving God and fellow Christians has always been her passion. By using her educational and life experiences, she desires to help others find their purpose in life and gain a closer relationship with God. In her spare time she enjoys spending time with her husband, Pastor Brandon Lacey, Sr., attending ballets and football games with their three children; Bryanna, Brandon, Jr., and Braylon Lacey.
Leanna Criswell
Development Director
At an early age, I was inspired by my grandmother to stand up for the oppressed and take action in my community. At the age of 10, I began volunteering through my church preparing sack lunches for the elderly and collecting can goods and non-perishables for the poor. The opportunity to serve others and witnessing how the smallest act of kindness can change a person's life, made an impact in my life. These opportunities are what molded me into the person I am today, and the reason I continue to serve others in my community and church. After graduating from Louisiana State University – Shreveport and earning my B.S., in business administration, I was offered a position at Louisiana State University-Medical Center as the Administrative Assistant for the Department of Pathology, and worked for LSU-MC for over five years before resigning and becoming self-employed, owning and operating a Retail/Wholesale business in Shreveport and Bossier City for 15 years before selling my company, Blue Moon Wholesale. At that time, I continued volunteering and changed my focus to working with the youth, as well as working with high risk youth. Volunteering as a Catechist and holding a position on the Middle and High School Youth Advisory Board at St. Elizabeth Ann Seton Catholic Church, led me to earn my National Certificate in Youth Ministry from the University of Dallas.
After joining Heart of Hope, I quickly realized that I was exactly where God intended me to be and I feel blessed to be part of this wonderful ministry. I cannot imagine doing anything else!
Tom Eskew
Maintenance
I have always been moved with compassion for single Mom's. But in 2007 when my Grandson was born through and unplanned Pregnancy I became convicted; other women like my daughter would need support during their unplanned pregnancies. My wife, Christina, and I saw the need for someone to come alongside them to give emotional, spiritual, and most importantly physical support. We found that there were maternity homes in need of House Parents. In 2010, we became House Parents. Presently I oversee property maintenance at Heart of Hope. Heart of Hope is a gorgeous home away from home; and it is my goal that the love that God has for them is expressed though the beauty and care of Heart of Hope Property.
Board of Directors
Sherry Christy
James Cook
Teresa Cooper
Joey French
Ann Inabnet
Shannon Leone
Jonathan Nida
Brandi Smith
Chris Victory
Ronny Walker