Subscribe:
HOH News
11-2-2017 4:11:39 PM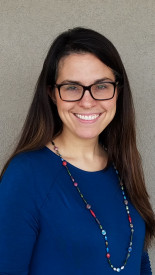 When you look at an iceberg, you may see a small hill above the water that seems harmless and easily avoidable. It can be deceiving because underneath the water, that iceberg is wide, deep, jagged, and unseen, making it potentially dangerous. At Heart of Hope, we have the ability to see under the water and witness the raw reality of teen and single motherhood. Depression, poverty, continued shame, lack of education, broken families and hopelessness hide below the surface. I believe it is more of a privilege to see below the water because once shame, pain, doubt, and fear are revealed, the real work can be done to bring healing, hope, and plans for the future! (Jeremiah 29:11)
Our current resident, let's call her Faith, has officially been in the home for one month! Most of us think thirty days is nothing in terms of time, but to a pregnant seventeen year old, miles from home, it feels like an eternity. She is sweet, respectful, quiet, and funny. She comes from a loving, supportive home. She is taking classes to obtain her high school equivalency diploma and has future goals to get her driver's license. And in just a few short months, she will be a mom.
Some outsiders looking in may wonder, why Heart of Hope? This is why…Heart of Hope is the wisdom to Faith's family because they didn't know what to do when they found out she was pregnant. Heart of Hope is the drive to doctor's appointments because Faith's parents both work full-time jobs and have other children. Heart of Hope is the continued education while Faith attends GED classes. Heart of Hope is the intricately tailored schedule that provides Faith parenting classes, newborn development classes, and life skills to prepare her to be a mom. Heart of Hope is the weekly in-house counseling Faith receives to reflect on her past and prepare for her future. Created just for her, Heart of Hope is the home, program and staff that bring Jesus, peace, attention, love, grace and mercy into what looks like an impossible, shameful situation.
None of this is possible without your gift! You partner with God, Heart of Hope, the residents, and their children when you say, "YES AND AMEN," to His call to care for the widows and the orphans (James 1:27). You are looking past the surface of what may seem normal to society and are aware that below the calm surface, there is a depth of unknown and doubts. You help bring the unseen into the open so that lives can be changed forever!
Sara Smith, LMSW
Heart of Hope Counselor