Subscribe:
HOH News
7-31-2018 4:33:32 PM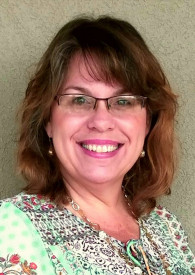 This week was difficult for us at Heart of Hope.
Each of us at Heart of Hope believes we have been given an assignment from the Lord to be His hands and feet to the young women we care for during this challenge of teen pregnancy. The home experience we create for them is so contrary to the life style to which they are accustomed.
Our newest resident, a 14-year-old, has never known a home without chaos. In fact, she found it very difficult to sleep at night because it was too quiet. At home, she falls asleep to the popping of gunfire in her neighborhood. What?!
This is the first time that I have been fully aware of the incredible difference between our home and that of some of our young ladies.
I know poverty. I know hunger. I know sexual abuse. I know unplanned pregnancy. I lived that and more as a youngster. I do not know the life this young lady has lived the past 14 years. I have not walked in her shoes.
It is in these times we need to stir up the gift of God - our faith, our belief, our hope, our conviction that nothing can separate us from God's love. "Behold, the Lord's hand is not so short that it cannot save; nor is His ear so dull that it cannot hear." Isaiah 59:1
Today, we are contending for this young woman who has chosen to go back to what is familiar. The support of our friends keeps the light on in her bedroom. Your prayers today join ours, and we choose to thank God in advance that He will bring her home, where peace is waiting for her.
God Bless You,
Jodi Burns, Executive Director