Subscribe:
HOH News
7-31-2018 4:38:44 PM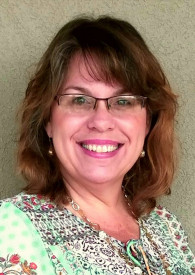 In the context of being a message bearer of the Cross, our lives reveal to others the power of the Resurrection. In every circumstance of life, both good and bad, this question is an important one to ask, "Is my life a witness to the love, grace and power of Jesus Christ?"
At Heart of Hope, the way we live each day in front of our residents is a living witness to the new creations we are in Christ Jesus.
A new way of living has come into existence. Therefore, if any man is in Christ, he is a new creature; the old things passed away; behold, new things have come.
2 Corinthians 5:17
This is the truth of who we are as the body of Christ in this world. We must believe it for ourselves if we are to live it out loud to others. Most of our young women, especially those who profess to be Christians, are walking around wearing shame, guilt, and hopelessness – grave clothes. Sin has a way of doing that. But when the love of God is demonstrated radically, without blame and accusation, those grave clothes come off and a purpose to live and walk victoriously are their new garments.
We are believing this for one of our residents now. Pray with us!
Tonight, one of our past residents is coming back to Heart of Hope for a sleep over visit. She misses her "family." The support of our friends certainly sustains our mission and commitment to the young and brave moms we care for right now. But, also for those who have experienced the love of God that never fails or gives up!
Jodi Burns
Executive Director