Subscribe:
HOH News
7-31-2018 4:39:19 PM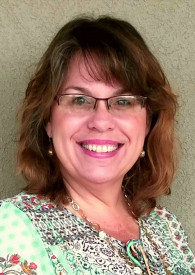 "I prayed to God and I got what I asked for!" These precious and excited words skipped joyfully out of Miss J's mouth as she shared with all of us her BIG news!
I know you want to know the BIG news, and well, I will tell you soon enough. But, you know, there is always a back story with me!
I remember the day Miss J visited Heart of Hope for the first time. She was referred to us by someone who attended our annual banquet this past February. Miss J was tearful, despondent, and wasn't sure what a "faith-based" maternity home really was. One thing she was sure of, she was 17, pregnant, homeless, and hopeless about the future.
Miss J agreed to our faith program, even though she had no desire to know God. That was okay with us. We were just super excited that we had a chance to be an example of what it means to have a relationship with a Holy and loving God! In the last three months, Miss J has attended church weekly with our house family and participates in family devotion time. Miss J is also surrounded by people who encourage her, love her, and bless her with words with filled hope and God-promises. Because we are a house of prayer, Miss J is used to us asking what her concerns are so we can pray with her.
Now, we are back where we started. Miss J has been working very hard in our classroom preparing to take the HiSet (High School Equivalent Test) so she can have a diploma before she has her baby in August. She has passed all subjects but math, which she will take on the 20th. Miss J's dream job is to be a beautician – hair and make-up. She knew that she must complete her education in order to be a cosmetology student. Last week, our Social Worker, Debbie, scheduled a tour for Miss J to visit Pat Goins Cosmetology School. It was a wonderful tour and ended with Miss J meeting the owner. Our precious resident walked away from that encounter with a FULL SCHOLARSHIP!! What you say!
"I prayed to God and I got what I asked for!"
It is moments like this one that we get to sit back, smile and say, "God, YOU rock!!"
The support of our friends has given Miss J a home where she can meet God, be prepared to be a good mom to her child, continue her education, and experience authentic Christianity. Her life is changed!
Beautiful blessings,
Jodi Burns
Executive Director