Subscribe:
HOH News
7-31-2018 4:29:54 PM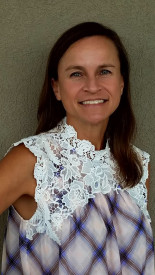 Happy New Year from all of us at Heart of Hope, including the precious baby who was born to Miss E on January third. We are over the moon in love with this gift from God and thankful that his birth reminds us of God's faithfulness. As we begin this year, we confess our need for God…fresh…new…again. We know that He makes all things new, in our hearts, in our minds, in our lives.
New is great. New sounds like potential and opportunity; but it also sounds a lot like change and the unknown. So many of our young ladies come to us with fear of the unknown. It is our desire to help them choose to hope in the known. We know that God is the author of new. And since He authors every good and perfect thing, we can trust that this new year will bring good with it (James 1:17).
God's love is alive at Heart of Hope! The support of our friends help us show our girls that God makes things new for His glory and for the good of His people, even the new baby born to Miss E!
Keep Miss E, her baby and all of the girls at Heart of Hope in your prayers throughout the coming months. January third was a busy day; we also had a young lady move in! She is another reminder that God makes all things new. He offers renewed mercy with each day. He promises good plans for His people, plans that include a hopeful future (Jeremiah 29:11).
Lord, You make all things new!
You bring hope alive in our hearts and cause our Spirits to be born again.
Thank you for this new year and all the potential it holds.
May we will see the wonders of Your love this year
and live forever to praise Your glorious name.
Amen
Blessings in the new year,
Monica Lawrence
Educator