Subscribe:
HOH News
12-12-2017 2:34:17 PM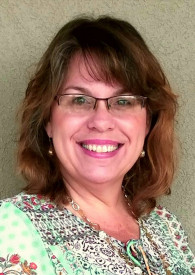 The Word of God is ALIVE! Recently, I read the below scripture and saw something for the very first time. I would like to share it with you.
Luke 1:26-30 says, "Now in the sixth month the angel Gabriel was sent from God to a city in Galilee called Nazareth, to a virgin engaged to a man whose name was Joseph, of the descendants of David; and the virgin's name was Mary. And coming in, he said to her, "Greetings, favored one! The Lord is with you." But she was very perplexed at this statement, and kept pondering what kind of salutation this was. The angel said to her, "Do not be afraid, Mary; for you have found favor with God."
When I read this scripture about Gabriel, God's Messenger-Angel, appearing suddenly before this teenager, I picture him thinking, "Wow, this young lady is something! She has caught the attention of God, The One who was, and is, and is to come!" And realizing he hadn't said anything yet, the words easily flowed out of him, "Helloooo Mary!! God has favored you BIG TIME! The Lord IS with you!" (italics...my interpretation) Can you imagine what was going on in this angel's mind having been with God for…well…a really long time and seeing a lot of signs, wonders and miracles! And now, the Savior of the world is going to be birthed out of this human being!
Reading this makes you want to go to your bible and see for yourself, doesn't it?
Because of Jesus Christ, we have found favor with the Lord! "And from His fullness we have all received, grace upon grace." John 1:16 And this is so for each of our young women. Grace upon grace! Favor!
Heart of Hope is God's favor revealed; a home where His daughters are loved, accepted, taught, and healed.
Jodi Burns
Executive Director