Subscribe:
HOH News
7-31-2018 4:31:49 PM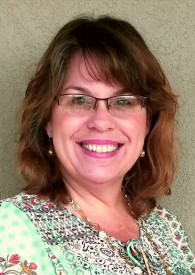 I will never get over the goodness of our God! If you are always looking for it, neither will you!
This month as we prepared for our banquet guests to fill our event room, we prayed that each person would feel God's heartbeat for the young women we serve. Tours of the home allowed our guests to experience for themselves what our families experience when they visit for the first time: beauty, peace, provision, and love.
One of our highlights Thursday night was when we saw several of our past residents walk into the banquet room. These ladies do not live in Shreveport/Bossier. These ladies came from Gonzales, Franklin, West Monroe, and Texarkana.
Our guests surrounded them with love and acceptance; their presence sending a message of support that will forever be imprinted on their hearts.
I want to thank you for sharing in this incredible journey of God's grace for these young women. Through you, God is saying, "I am going to gather a community of who-so-ever-wills to stand in the gap for these girls and their families. I am going to build a sanctuary where my daughters can retreat to me, meet me and know my love for them. I am going to show them that I have always had a plan for their future and their children's future. My provision will beckon them to come and rest from the chaos of their lives and to be still and know that I am God, a good, good Father."
We have seen God do miracles in the lives of our young women. Broken hearts made whole, family relationships restored, and most importantly, lost souls now found! Lives are changed in this environment of crazy love and crazy belief. Until she believes in herself or until her family can believe in her, we do. God is faithful, every time.
Thank you for supporting what God is doing in this ministry. Your gift is a seed that is already producing a harvest.
Joyfully serving,
Jodi Burns
Executive Director