Subscribe:
HOH News
7-31-2018 4:35:31 PM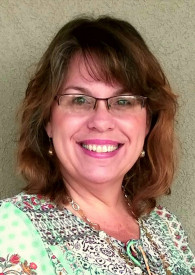 The Webster's Dictionary of 1828 defines trust this way:
TRUST, noun. Is confidence; a reliance or resting of the mind on the integrity, veracity, justice, friendship or other sound principle of another person.
What faces appear in your mind's eye when you think trustworthy?
Can you imagine what it is like for a 14-year-old whose own parents have been anything but trustworthy? The very family who is supposed to be kind, loving, caring, and provide a safe home where one can thrive and succeed in every area of life is instead drug and alcohol addicted or resides in the city jail.
This is the battlefield at Heart of Hope. The enemy has a plan to kill, steal and destroy the lives and purpose of the young women who live at Heart of Hope. Our first goal is to pray these young women into a God-dependent relationship where trust is established so they open their hearts to believe there is more than what life has dealt them.
Recently, one of our young women told us, "I want to be mean, but I can't. Y'all are too nice. I can't be disrespectful, even though I could really give you h**ll if I wanted to." At that moment we have a decision to make. What would you do?
This is what our house mom did, "But you know what, Miss S, you have made amazing choices since you have been here. You have respected our authority. You have chosen to participate in the activities and schedule that we have invited you to do, and you have chosen not to give us heck. You could have been disrespectful, but you have chosen not to. "
At Heart of Hope, trust is not automatic with our girls. Trust is built with consistency, and we are fixed on being a team of unity, providing a home where love wins every time. We do not always experience the tasty fruit of our poured-out love and laid down life for these precious daughters of God, but we expect it will win out in the end! The prayers and support of our friends is the substance of things hoped for and the certainty of things unseen. Together we will believe for their breakthrough when trust is restored.
Trusting in Him,
Jodi Burns
Executive Director