Subscribe:
HOH News
5-14-2014 4:40:46 PM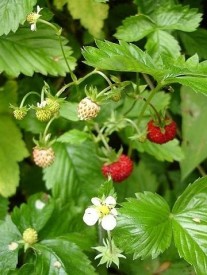 A couple of months ago, I met a young lady walking through "a bump in life", an unexpected pregnancy.
Her mother found out about Heart of Hope and planted the seed in her to consider coming to Heart of Hope through her pregnancy. She is very strong willed and opinionated and thought she had it all figured out. Something inside of her decided she needed to walk through this "bump" away from her everyday life and, she decided to live at Heart of Hope.
At the time I met her, she knew about God but thought He was a myth or as she put it, "The bible was just a history book".
She had no idea that the seed her mother planted in her about getting away from her surroundings and coming here was all part of God's plan to bring her into new life.
Since February, she has been learning about becoming a mommy and planning for her baby. All the while, she has been experiencing a love and acceptance too hard to put words to: God's unconditional love.
Her strong will is still there, but it is maturing and growing in His word and under His anointing. She is taking steps of faith and now believes in the LIVING GOD! Last week, we witnessed her profession of faith through baptism! Hallelujah! As she puts her past behind her, she is raised in new life. Though her future has lots of questions, she finds peace in knowing God is in control and she feels His loving hand guiding her every step.
As I read 1 Corinthians 15, God shows me that we are all seeds that will one day perish. We are all dead seeds until we are raised in new life through the blood of Christ.
1 Corinthians 15: 37-38 & 42-44
(V.37) "When you sow, you do not plant the body that will be, but just a seed, perhaps of wheat or of something else. (V.38) But God gives it a body as He has determined, and to each kind of seed He gives its own body."
(V.42) "So it will be with the resurrection of the dead. The body that is sown is perishable, it is raised imperishable; (V.43) it is sown in weakness, it is raised in power; (V.44) it is sown a natural body, it is raised a spiritual body…"
A year ago, my family and I planted our first garden. Our girls were excited to put something in the earth expecting growth and hoping the end result would bear fruit and vegetables.
Each day we would go out to the garden, water and pull weeds and wait. The waiting proved to be trying to our youngest, then six years old. She did not understand why it took so long for the plants to bear fruit.
As we started to see tiny tomatoes and bell peppers; we felt like the work was worth it. We were most excited about the strawberries. They took great to the garden and looked as if we would have tons of strawberries. One thing we did not take into account was the deer and rabbits that lived in the woods behind our property. Soon the bell peppers, squash and strawberry buds would be eaten as soon as they started to sprout.
Although our garden did not bear as much fruit as we had anticipated, we enjoyed it and it was a great lesson to teach our children about waiting.
As I think about this wonderful young mother who is expecting, waiting for her fruit to be born, I think about our garden. We watered it, tilled it, pulled the weeds, fed it nutrients and waited.
The day of her Baptism I noticed at the end of our patio, far away from our garden, there was a weed. On that weed was a strawberry! How did that happen? We planted those things a year ago in a different part of our yard. Just like V.37, God reminded me that "when you sow, you do not plant the body that will be." We sowed those strawberries last year never expecting them to bear fruit this year in a different spot in our yard. Their seeds were dead and gave new life in a new place with new soil, and new roots.
This young mother knew she was expecting when she arrived, she did not expect something to chomp away at her old life. She did not expect to be changed and transformed by the watering of hearing and learning about the word of God. Removed from her old life she was planted here and made new.
This is what Heart of Hope is all about. Cultivating seeds and helping them bloom into strong women of God for generations to come.
"But thanks be to God! He gives us the VICTORY through our Lord Jesus Christ." 1 Corinthians 15:57
Serving in Grace, Brandi Smith