Subscribe:
HOH News
3-15-2013 4:41:33 PM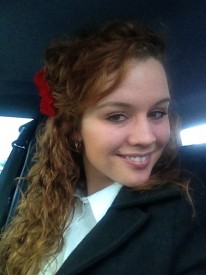 Confrontation can either be a positive or negative reaction. I used to hate confrontation more than you hated eating your broccoli as a child. I despised the awkward encounters that it could bring about, and worried immensely about offending people or being tacked as judgmental. However, since interning with Family Research Council and now working at a Christian nonprofit organization dedicated to fighting for Christian values and principles in America, I find myself loving and embracing confrontation.
Let me explain. If you determine to fight for morality, truth and justice, in our secular culture, then you must embrace confrontation because it will surely embrace you. You cannot be afraid to talk about the tough issues. I Peter 3:15 command believers to always be ready to give a defense for our beliefs. We cannot be afraid to declare that all life is sacred, no matter how it was conceived, and in so believing, stand against abortion even in the hard cases of incest and rape. We cannot be afraid to confront because our opponents thrive on falsely accusing us through boisterous claims of our bigotry, hatred, and judgmental beliefs and expect us to lie dormant so that the individuals they are trying to convince will accept their claims as truth.
When we confront our adversaries, we must recognize who they are so that we will know how to fight. Our enemy is not flesh and blood. (Believe me, I've thought so many times!) As believers in the Lord Jesus Christ, our enemy is any spirit that exalts itself against the spirit and knowledge of God. We fight a spiritual battle with the truth of the Word of God as our sword. II Corinthians 10:3-5 states:
"For though we walk in the flesh, we do not war according to the flesh. 4 For the weapons of our warfare are not carnal but mighty in God for pulling down strongholds, 5 casting down arguments and every high thing that exalts itself against the knowledge of God, bringing every thought into captivity to the obedience of Christ," (NKJV)
We don't wrestle against people but rather our fight is with the spirit inside of them that is hostile to the spirit of the living God in which we carry. Therefore we must maintain the right attitude of Christ when we engage in debate. We can defend ourselves when blatant lies are spoken against us and I assure you, they will be. However, we must never respond in hatred. We must speak truth and respond in kindness and love them like Jesus, who even when His bloody body was dying on a Cross loved and forgave the very ones responsible for killing Him! Love always triumphs. Therefore, when we walk in the love of Christ, our enemy must scatter in confusion and the darkness becomes exposed. Our God fights for us and ultimately He always leads us in triumph (II Corinthians 2:14-15).
It is not easy to stand for truth in this day and age but we must stand and confront the lies of our adversary and declare the hope of a loving, just, holy and righteous Savior who burns with love for all of humanity.
-Sarah Robinson, Administrator – Citizens for Community Values
**** Here in Shreveport/Bossier, we are in the middle of "40 Days for Life." According to their website: "The mission of the campaign is to bring together the body of Christ in a spirit of unity during a focused 40 day campaign of prayer, fasting, and peaceful activism, with the purpose of repentance, to seek God's favor to turn hearts and minds from a culture of death to a culture of life, thus bringing an end to abortion." I can't think of many better ways to "declare the hope of a loving, just, holy and righteous Savior who burns with love for all of humanity" than by participating in this campaign. For more information please visit www.40daysforlife.com/sb