Subscribe:
HOH News
10-1-2012 4:47:13 PM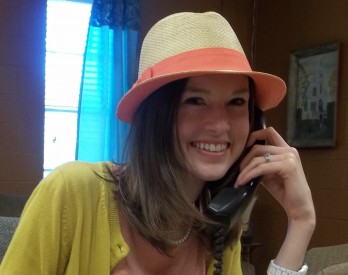 We love our website and newsletters, but we want another, more frequent way to communicate with our volunteers, prayer partners, community and fellow maternity homes.
So…Introducing-
THE HEART OF HOPE BLOG
I am sure many of you read and follow blogs already and know about their popularity on the internet. Blogs are such a fun and easy way to share pictures and information with a large audience. Jodi and I have been talking a lot about ways to help our community feel more connected to this ministry and believe this is the perfect solution. I cannot wait to see the ways God uses this blog to give us a platform, cover us in prayer, and bring us people for HIS glory.
Mondays are dedicated to sharing with you our prayer concerns. In light of this, please continue to pray for God's wisdom to be poured out on our young women as well as our staff. We are so thankful that "...If any lacks wisdom, you should ask God, who gives generously to all without finding fault..."(James 1:5). In addition, every month since May, Jerod and Stephanie have been teaching the young women about the fruit of the Holy Spirit. This month they are continuing their lesson with God's kindness. We pray that our young women will know the depth of God's kindness for them and then let it flow to each other. It has been such a blessing over the last few months to witness their support of one another as they face the challenges of their unplanned pregnancies.
Well, thanks for stopping by today! Just to let you know, we have set up a blog calendar to include the following topics: Devotional/Prayer Concerns, House Tour, Home Highlight, Thankful Thursday, Craft/Recipe, and Weekend Warriors. If you are interested in writing a pro-life piece, please contact Jodi. Most importantly, please join us in praying for the blog. We know that God is going to mightily touch the hearts of His people through this endeavor and we pray that God will be glorified through our posts.
- Lindsay