Subscribe:
HOH News
1-3-2013 4:10:23 PM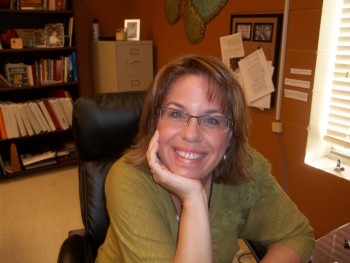 We are now on day 3 of a New Year! How are you doing with that resolution?
Isn't it funny how we start thinking of all those things we want to change about ourselves in November and can't wait until January 1st when we will begin turning over new leaves?!
I am not kidding when I tell you that EVERY year I promise myself I am going to write more letters and cards to my family and friends. Every single year. I make this commitment to myself because I receive such lovely cards and annual updates from many. Confession. I fall short every year!
Do I have to tell you that God has a great sense of humor? I am laughing as I write this to you. He placed me in a position where I do a lot of letter and card writing! The cards and letters I write are to you, our Heart of Hope family. My family? They are still waiting for theirs!
This week as we met in our staff meeting we talked about the great plans we had for 2013! As a reminder of how eager we were as students to get a chance at a fresh start every year, no matter if we were a good student or if we were challenged, I passed out shiny, sharp #2 pencils along with an untouched notebook. I even gave myself one. Oh, the possibilities!
During this time together, we expressed our desire to be sensitive to the Lord and His plans for Heart of Hope in 2013 and beyond! As we sat in the Prayer Room, we looked around at the names painted on the walls of those young ladies who bravely chose life for their baby and we rejoiced at the great ways God revealed Himself to them throughout their stay with us. Who is the Lord going to send to us this year? We are ready!
Again, it is day number 3 in a new year of promises made to ourself and others. Some are still going strong, some have already hit the dust. Our prayer for you this day is that as you press into all God has for you, you will know that you don't have to wait a year to start fresh or begin anew. And if you doubt that, go get a brand new, sharp #2 pencil, an untouched notebook, and write this scripture at the top of the first page,
Because of the LORD's great love we are not consumed, for His compassions never fail. They are new every morning; great is Your faithfulness. (Lamentations 3:22-23)
Happy New Year, Friend