Subscribe:
HOH News
1-15-2015 11:52:58 AM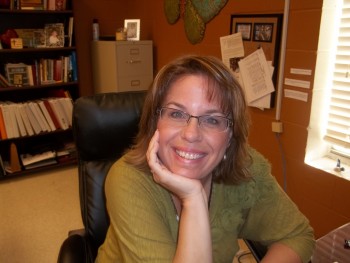 God uses every bit of our lives to make a beautiful tapestry revealing His love story to those around us….if we let Him!
All of us can get stuck in the aftermath of a bad choice. The secret of how quick we get back on track with the life Jesus died to give us is linked with how quick we recognize His amazing grace. I not only spoke them, as a mom, I also heard them, "Mom, I am pregnant." I remember telling my own teenager eight years ago, "Mistakes do not define who you are; it's what you do with them that define you". She went onto graduate high school, college and got her Master's in Social Work…and serves God! SCORE!
Every one of our young women must trust God with their gift of choices - both good and bad - so He can reveal that He wastes nothing! That is good news! God uses our failures and victories, to mold us into His beautiful child - created for His own purposes.
We have young ladies moving into the home in January. We have great plans for them. God has greater plans! Whatever they are willing to bring to Him, He is faithful to use and create something brand new!
"And he that sat upon the throne said, Behold, I make all things new…" Rev 21:5
The transition from their familiar ways to "all things new" is quite a jump. Your prayer of peace, joy, comfort, and a receptive heart will help them in the next few weeks as they settle into all that God has for them at Heart of Hope.
Jodi Burns
Executive Director