Subscribe:
HOH News
11-16-2012 1:22:10 PM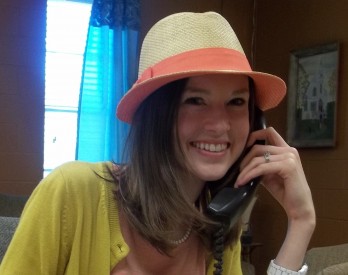 1 Corinthians 13:12
"For now we see only a reflection as in a mirror; then we shall see face to face. Now I know in part; then I shall know fully, even as I am fully known."
Let's face it – we live in a culture which takes pride in being anything but fully known. This trend crosses state and party lines, a rarity after an election which proved little does anymore. If you question this, pick up any magazine (especially a "girly" one), and you won't doubt for long that we might be more accurately named "The United States of Airbrushing." Ok, so I'm exaggerating a bit there, but seriously, seen any commercials lately expounding the benefits of being fully known? I see products that conceal blemishes, cover gray hairs and defy age. I've yet to see a makeup which "gives you that just rolled-out-of-bed look" and probably never will. The vast majority of us buys into these ads and even propagates them further through our own media outlets. I love blogs (obviously) and other types of social media, but if we were honest, most of our online personas, pictures and stories are the prettiest glimpse of our everyday life. We don't air our dirty laundry – oh no, those piles of clothes are strategically cropped out of the pictures.
In spite of all this, God's Word tells us there is joy in being "fully known." God knows me, and if you're a believer, He knows you fully too! He knows me, and He is steady. So even in those times when I feel like a boat swaying beneath the wind and waves of my circumstances, all that I am is encompassed in His unchanging presence. Nothing about me surprises Him. There is such freedom and power in this epiphany! The world would like us to think otherwise though. The world champions power in veiling our most private problems. It tells us there is power in our perfectly constructed and monitored social media profiles. It tells us there is power in secret-keeping. The enemy likes to spread this lie because while it doesn't increase human power, it does give him some control. If he can keep us adorned with the false power of a concealed identity, he can keep us bound by pride and shame: pride in thinking we control others' perceptions of us and shame in thinking no one would love us apart from these manipulated views. But praise be to a God who came to break all-ties-which-bind, and adorn us with the clothes and jewels of salvation, rather than the filthy rags of shame and sin (Isaiah 61:10).
Freedom comes with being deeply known. There is nothing we can do (or can't do) to shock or lessen the love of the bearer of this knowledge. We are free to be who we are, knowing that God is faithful to make us look more like who He is.
I began to pray for a dear friend's salvation this morning; I prayed that she would be fully known by God here on earth, and later, in Heaven, get to see Him face to face. I didn't realize how closely I had articulated scripture until after I reread 1 Corinthians 13:12: "For now we see only a reflection as in a mirror; then we shall see face to face. Now I know in part; then I shall know fully, even as I am fully known."
We can't see our God fully here on earth. As He told Moses in Exodus, "you cannot see my face, for no one may see me and live" (Exodus 34:20). However, we can be fully known! 2 Corinthians 1:22 says the Holy Spirit is our "deposit, guaranteeing what is to come." The Holy Spirit searches us and knows us deeply. He then reveals some attributes of God to our hearts (the ones that wouldn't cause our earthly minds to explode), in anticipation of a day when we will know all His attributes FULLY!
Isn't that the beauty of salvation? A Savior who died so that we could be fully known, fully loved, fully secured. Yes, Jesus died to bring glory to God; this is the ultimate victory (John 17:1). But don't you also see the incredible miracle of 1 Corinthians 13:12? He died to first embrace me fully – then let me embrace HIM!
"then I shall know fully, even as I am fully known."
Please join us in praying this week for our residents to know the joy and freedom of being fully known by God. This world tells them that they have lots to hide, but we know in Jesus' name this simply isn't true. He loves them. He loves their babies. He applauds them for choosing life. Psalm 139 is a chapter commonly used to share God's heart for babies because planned by humans or not, these babies are planned by God! I loved the first half of this chapter today though. Verse 5 says, "You hem me in, behind and before, and lay your hand upon me." Yes God loves and fully knows the baby inside, but He also fully knows the precious mother who carries the infant. He has hemmed her in before and behind, and longs for her to know of His protection and love. Pray that our girls will see the loving message of scripture not only for their babies, but for themselves!
Our deepest prayer for all reading this too, is that you would know of a Father who deeply knows and loves you.
Amen