Subscribe:
HOH News
7-22-2014 5:48:58 PM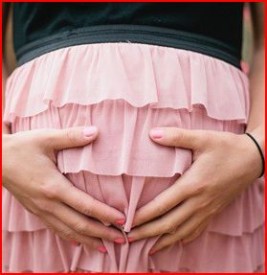 Embrace: To receive or accept gladly or readily
Grace: Unmerited divine assistance given humans for their regeneration or sanctification
What's it like to hit rock bottom? To be overwhelmed with shame and guilt, to believe the lie that you are worthless and always will be. Then on top of that, you realize that your own poor decisions will affect others. Everything will change: your relationship with your boyfriend, your friends and your family, and now there's this new life living inside of you that is completely dependent on you. How could you possibly be responsible for someone else?
You feel like you're drowning. You need help, but where do you turn? What about God?
But what if there's still hope? What if God still loves you? What if God could take your messy, broken life and turn it into something beautiful? That's just what we are teaching girls who find themselves in a crisis pregnancy! The Heart of Hope girls have begun a 12 week study at a local supporting church entitled Embrace Grace. What a fitting title! When they feel like they just can't hold on any longer, we're there to teach them how to Embrace Grace.
For far too long, and sadly sometimes even the church, have shunned the single pregnant ladies. We have sent them off to look for support somewhere else. We, the church, should be the ones reaching out to them, encouraging them, embracing them and loving them as they have made the brave and courageous choice to carry this precious life inside of them.
Our desire is to see others no longer shun the single and pregnant, but instead to allow them to be embraced by grace. To shower them with grace." (Duffy, 6)
These "blooms" are becoming spiritually and emotionally healthy, which, in return, helps them to become spiritually and emotionally healthy mothers. How beautiful! Blooms are learning to trust God! One put it so perfectly, "I don't want to [sin] anymore because I know that it's not part of God's plan. I trust that God's plan for my life is better than my plan!"
In addition to the bible study, the blooms have two special days where the body of Christ has the chance to reach out and support them during this season in their lives. Each girl gets a baby shower to celebrate them and the new life they carry. It is also a time for God to prove once again to the blooms that He not only wants to meet their needs, but that He is also "able to do immeasurably more than all we ask or imagine." (Ephesians 3:20) Additionally, there's a "Princess Day" where the blooms are pampered with manicures, massages, hair styling, and a fancy dinner. When the girls look in the mirror, they can get a glimpse of what God sees, a princess, a treasure.
As we prepare for our Fall 2014 Semester of Embrace Grace, we are asking for prayers: Pray for leaders, for the body of Christ to reach out to the girls, and that the girls would be open to God's calling on their lives. For this next semester, we are including young women who are single and experiencing an unplanned pregnancy to Embrace Grace along with our Heart of Hope residents. Please contact our office if you or someone you know would be interested in registering for our next class.
Duffy, S. (2013). Embraced by Grace. Southlake, TX: Gateway Create Publishing.
Please visit www.iembracegrace.com to learn more about Embrace Grace and its mission to inspire and equip the church to love on girls with crisis pregnancies.