Subscribe:
HOH News
12-1-2012 1:18:23 AM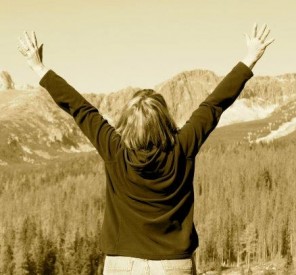 Christmas is a'coming,
and the geese are getting fat,
Please put a penny
In the old man's hat.
If you haven't got a penny,
A ha'penny will do,
If you haven't got a ha'penny,
Then God bless you.
When my two brothers and I were kids, we started singing this Christmas tune the day after Thanksgiving. Now, some of you have never even heard this song before, and if you are lucky enough to visit Heart of Hope this season, I will be more than happy to serenade you!
Let me give you a little background information. When we first heard this song, we asked our mom what a ha'penny was. My mom explained it was half a penny. Well, they don't make half pennies, at least in America. So my brothers and I thought one must be pretty poor if they don't even have a whole penny. Actually, we were pretty short on pennies ourselves. So, to make it a little more enjoyable to sing the song, we decided to change the lyrics. We figured if one did not have a penny, may be they would have a chicken leg. You read that right, a chicken leg. So those of you who are familiar with the song, I bet you never heard our rendition! Once again, come for coffee, and I will be glad to serenade you!
The truth is, while growing up, we did not have much money to enjoy all the special programs and events that are peppered throughout the 30 days of December. But, our mom always created a fun and festive atmosphere in which to enjoy the sounds and smells of Christmas.
That is what Jerod, Stephanie and Kristin are doing for the young ladies who are spending this Christmas Season away from home. This month at Heart of Hope, the girls are having a Door Decoration Contest. The theme is the CHRISTmas Story. Since we have two bedroom suites, Faith and Grace, there will be two teams. The house staff will also be a part of the girls' teams, so Kay, Alicia, Barbara and I will be the judges. With the help of some volunteers, the ladies will also be baking Christmas treats and having a cookie swap. Next week, they will be making Christmas cards for their family and friends as well as some homemade Christmas gifts. Further, we have a couple of SS classes and WKS's 3rd Floor Postpartum Nurses' Station who have adopted the girls for Christmas. And to add to that, we have been given tickets to see the Shreveport Symphony's Holiday at the Pops! How awesome is that?!
Truly, our cup runneth over! Correction, our hat runneth over!
Now, go ahead and google Christmas Is Coming so you can hum along as I sing it to you!
CHRISTmas Blessings!
Jodi